Charlie Sheen and Denise Richards' daughter, Sami Sheen, revealed that she underwent breast augmentation surgery.
On Wednesday, the 19-year-old, who launched her OnlyFans page last June, celebrated getting the procedure in a post to her Instagram Story.
"guess who got a new rack todayyyy," Sheen wrote on a mirror selfie in which she was seen wearing a green hospital gown and a blue hairnet.
Sheen later uploaded another mirror selfie where she was raising her shirt to display the markings and scars from her surgery.
SAMI SHEEN, CHARLIE SHEEN AND DENISE RICHARDS' DAUGHTER SAYS BOOB JOB WILL 'SAVE MY LIFE'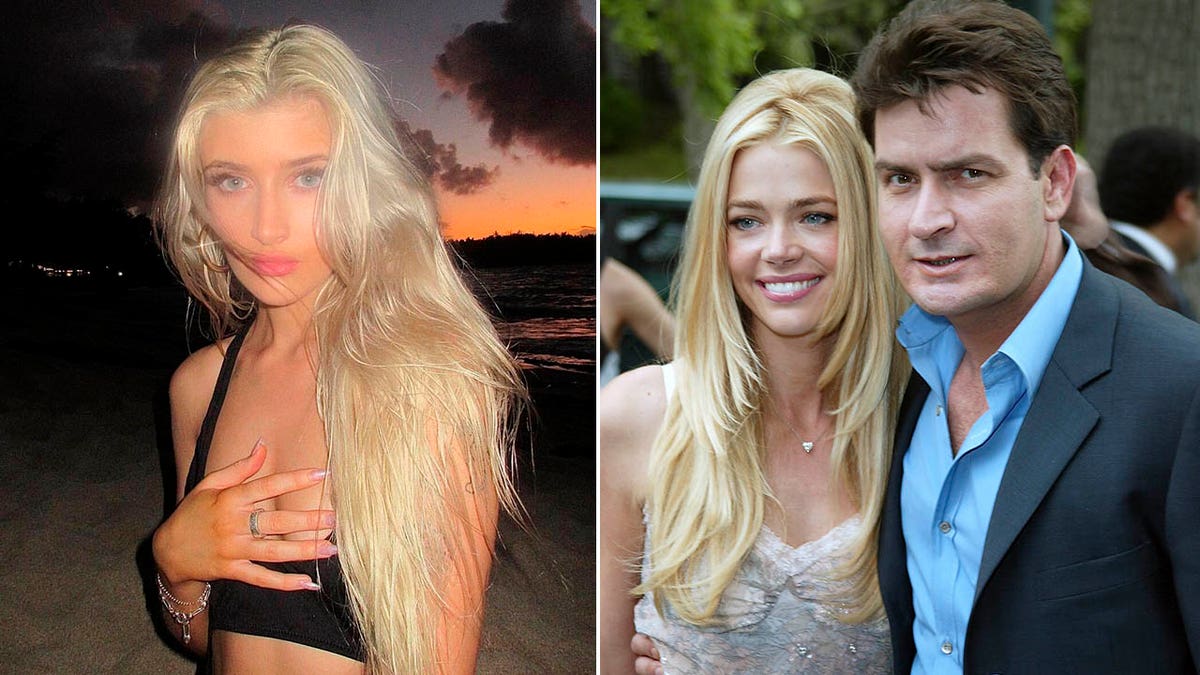 In a slideshow of photos that she shared on TikTok, Sheen documented the experience from her first consultation last year to her recovery after the procedure.
"i finally did it!!!," she captioned her TikTok post, adding a smiley face surrounded by heart emojis. "could not be happier omg."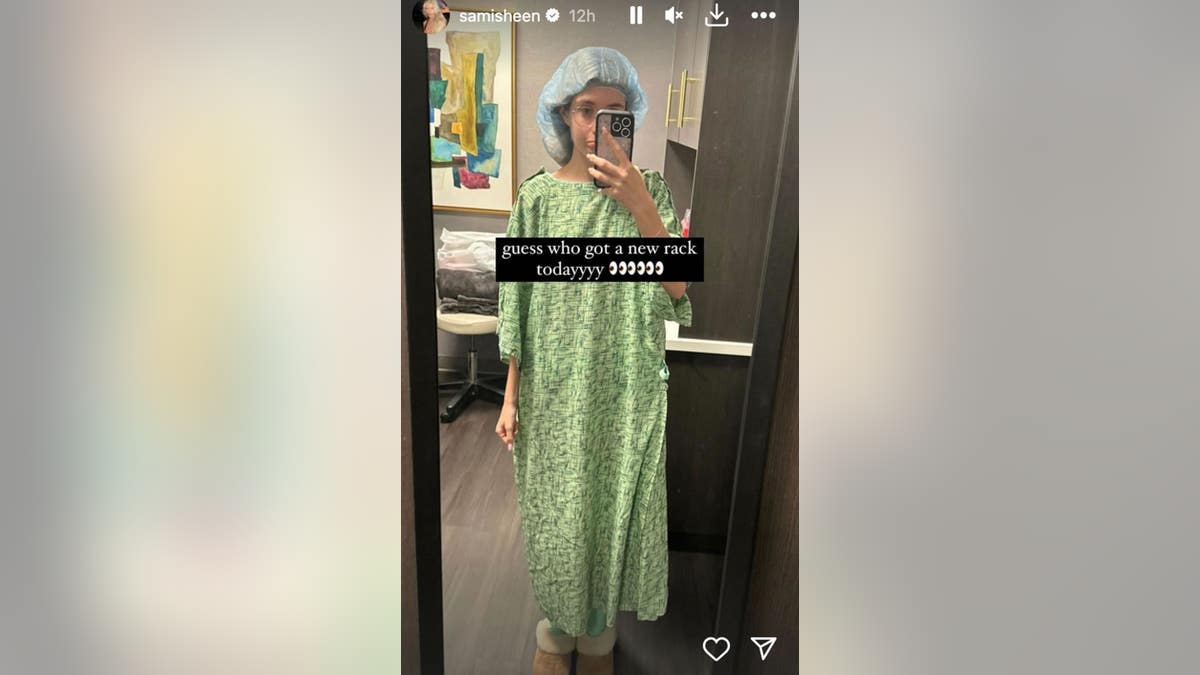 Sheen began her carousel with a photo in which she was seen wearing a robe and flashing a peace sign. "First consultation February 2022," she wrote on the image. Sheen was seen holding up a 350 CC breast implant in another photo.
The California native was seen trying on the implants in a mirror selfie. "Looks good," she wrote along with a thumbs up emoji. "Now I have to wait 8 months till my surgery!! (he has a long waitlist.)"
Sheen also posted a photo taken in the car at 6 a.m. the day of her surgery with the text: "Woahhhh that went by so fast!!!!! Now on my way to the plastic surgery center (only 20 min late cause I was having a panic attack)."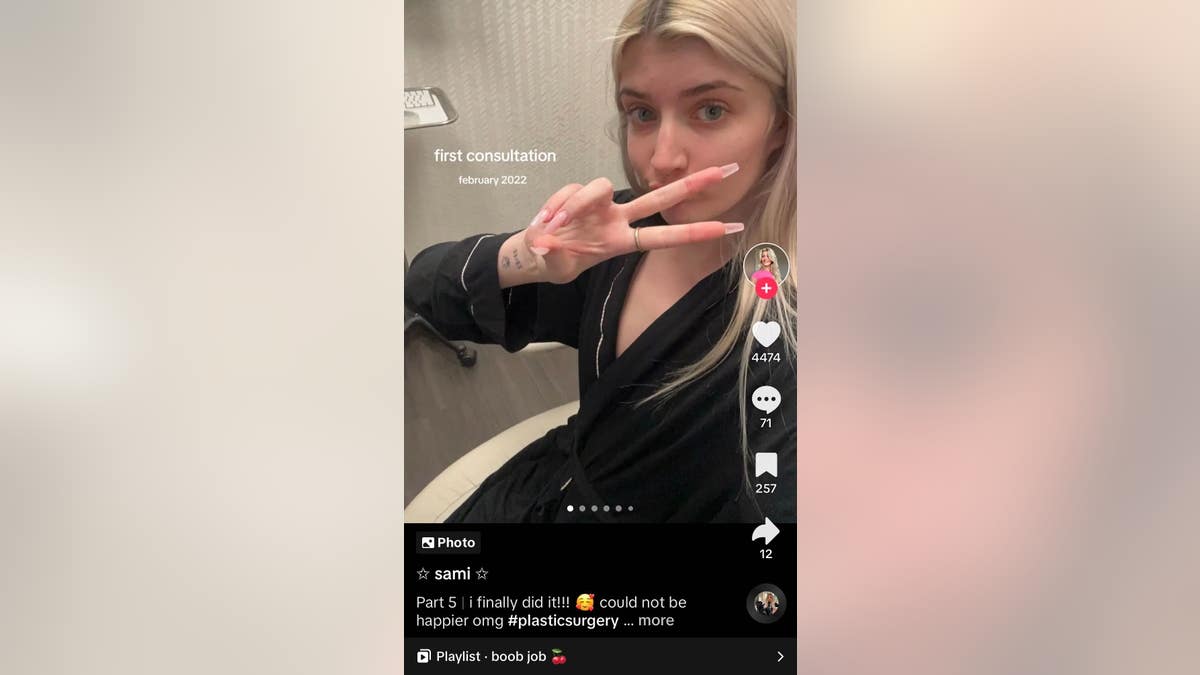 In another photo, Sheen posed while wearing a hospital gown and hairnet, writing, "all dressed & ready for my new rack!!!"
Following the surgery, Sheen was seen being pushed in a wheelchair. "I DID IT!!!!!!!" she wrote on the snap. Sheen concluded her slideshow with a photo of her in bed, captioned, "back home now super happy & loving whatever they put in my IV."
On Thursday, Sheen shared an update on her recovery to SnapChat. "This is so uncomfy holy hell feels like the implants r in my armpits," she wrote on a selfie of herself in bed.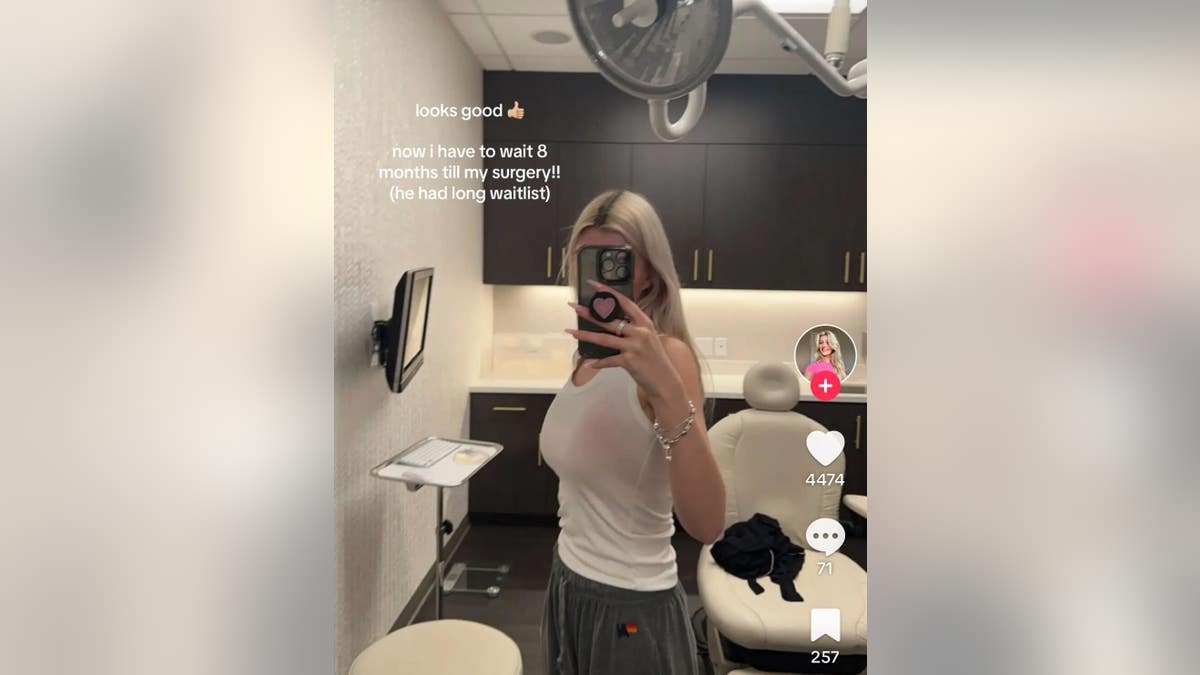 "Back pain is horrible from sleeping up straight," Sheen added.
In an interview with Bustle last month, Sheen shared that she had to give up vaping ahead of the long-awaited surgery and recalled wanting larger breasts since before she hit puberty.
"I was 10 years old and like, 'I can't wait to have big boobs like my mom,'" Sheen said. "All my friends were getting boobs, and I was just like, 'OK, when's it my turn?' I would always stuff my bra with socks and stuff."
While Richards acknowledged that she could relate to Sheen's experience, the "Wild Things" star admitted that she had reservations about her daughter undergoing breast augmentation surgery.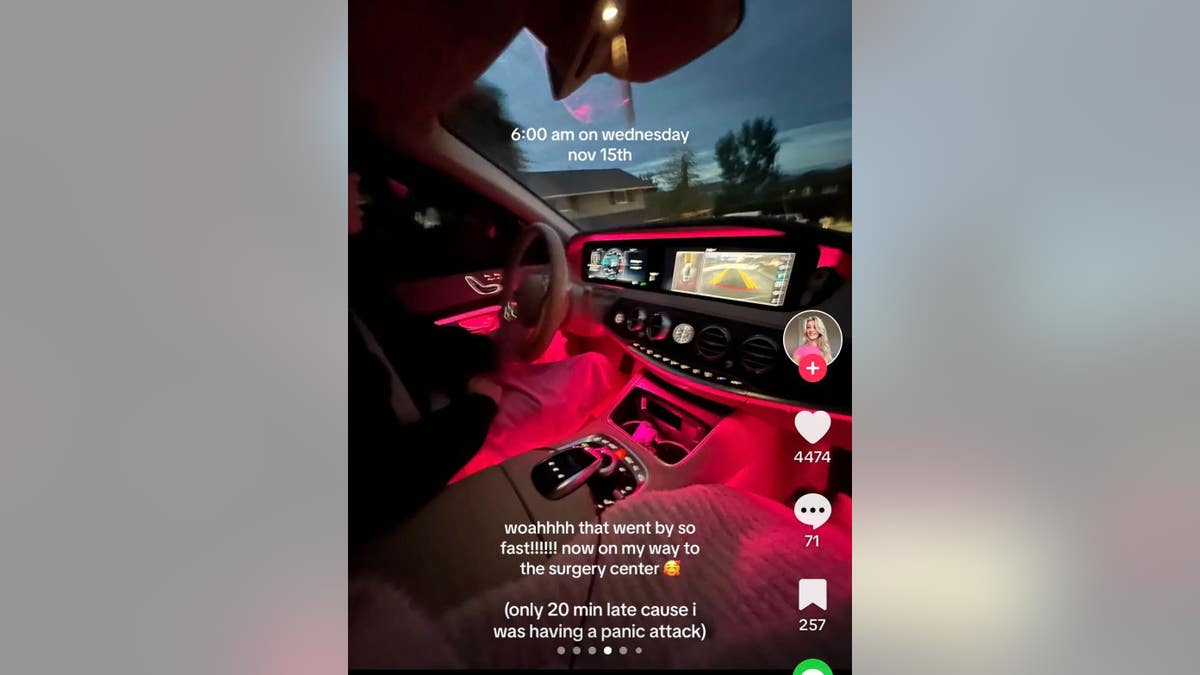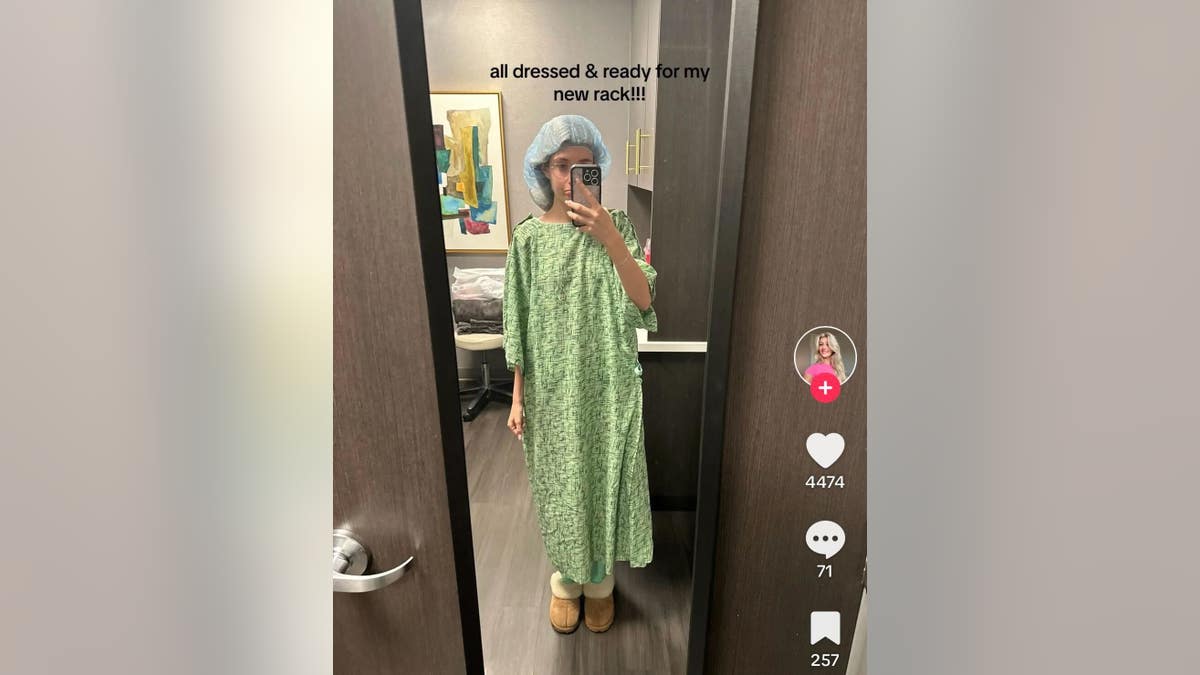 "I was made fun of as a teenager [because my boobs] were mosquito bites. I got them done at the same age Sami is wanting to get them done," she explained.
The 52-year-old actress told the outlet that she was planning to have her own implants removed. "I'm trying to talk her out of it because, and the reason why I'm getting them out, is I didn't know how toxic [they are] when I was 19," Richards said. "And it's not an easy surgery. It's painful!"
LIKE WHAT YOU'RE READING? CLICK HERE FOR MORE ENTERTAINMENT NEWS
While Richards was less than enthusiastic about Sheen's surgery, she has been supportive of her daughter's OnlyFans career. In June 2022, Sheen debuted her page on the subscription-based social media platform known for adult content.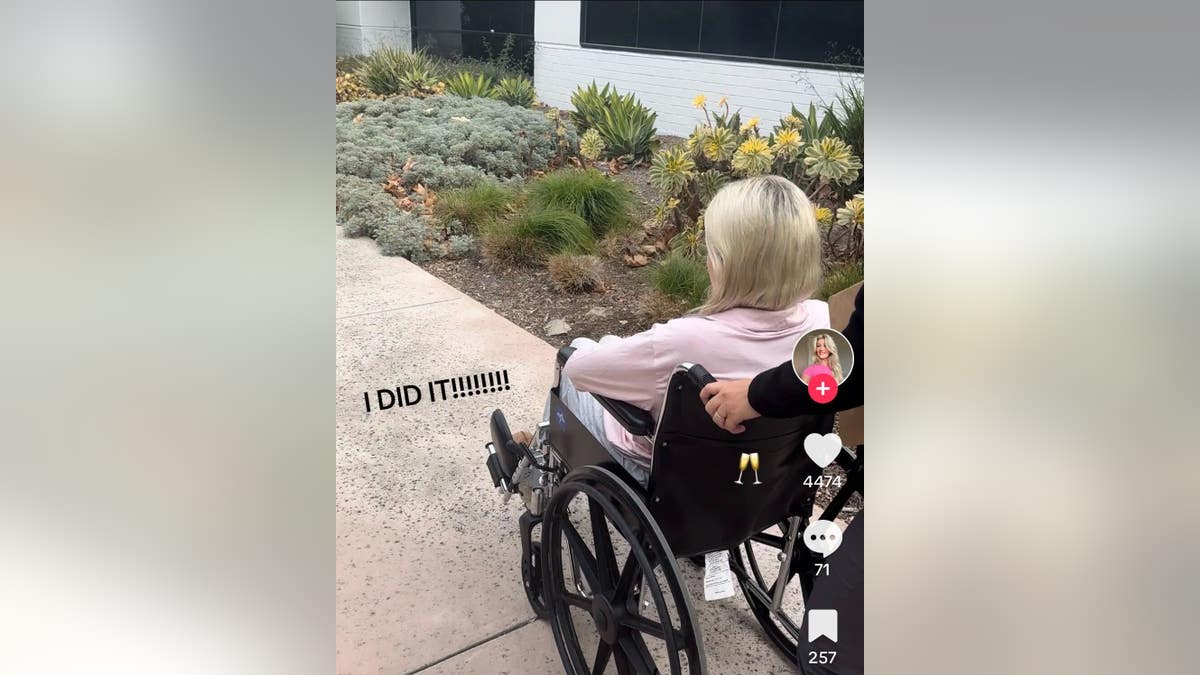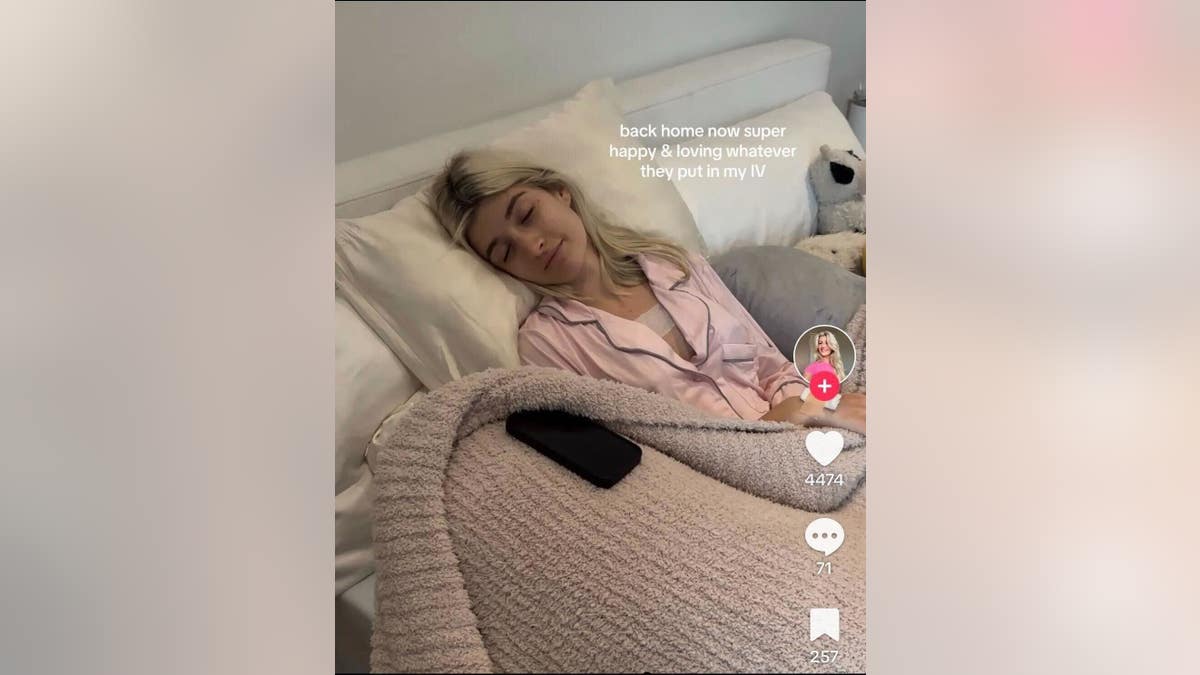 After Sheen received backlash from online critics, Richards defended her daughter and launched her own OnlyFans page later that month.
However, Charlie was initially not on board with Sheen's new business venture. At the time, the actor expressed his disapproval in a statement to Fox News Digital.
CLICK HERE TO SIGN UP FOR THE ENTERTAINMENT NEWSLETTER
"She is 18 years now and living with her mother," Charlie, 58, said via his late representative Jeff Ballard.
"This did not occur under my roof. I do not condone this, but since I'm unable to prevent it, I urged her to keep it classy, creative and not sacrifice her integrity."
In a recent interview with Bustle, Sheen admitted that he had a "knee-jerk" reaction to Sheen's career choice and shared support for his daughter.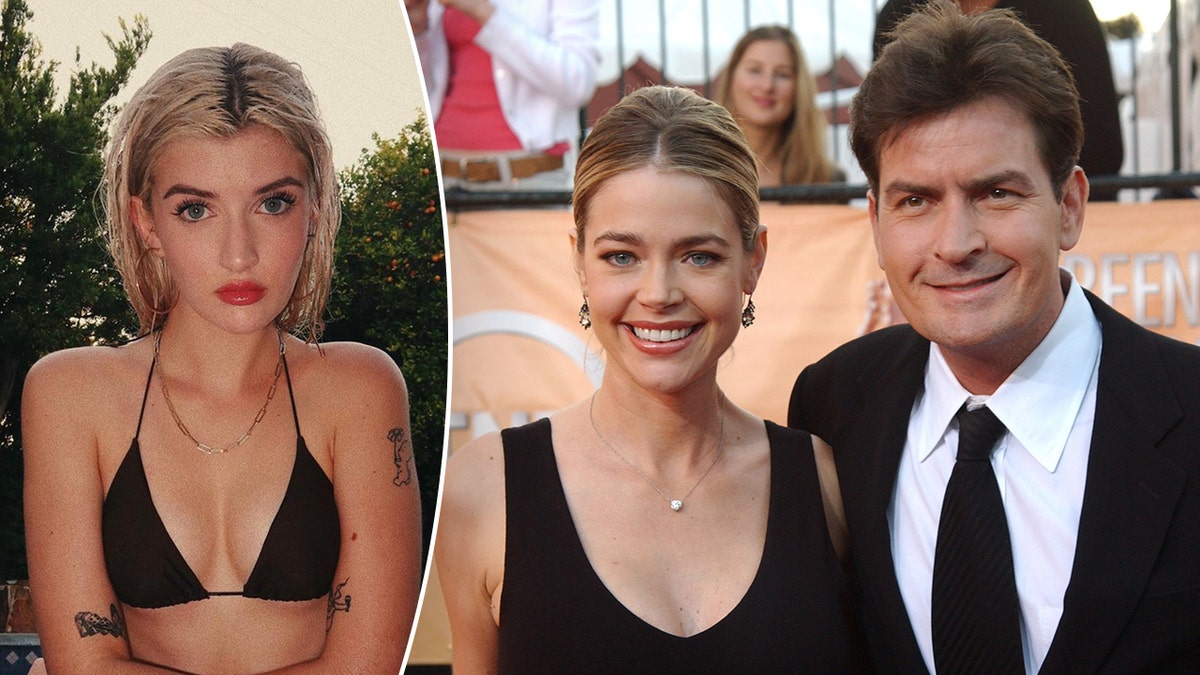 CLICK HERE TO GET THE FOX NEWS APP
"I had a knee-jerk reaction to it because of the reputation that preceded it. I was just like, 'Oh, this can only go bad.' That flies in the face of my approach to things normally, but I think when your child is involved, it presents as just a whole different alternative set of circumstances," the "Two and Half Men" alum told Bustle.
He continued, "She's doing this and it can only be a much more successful and pleasant experience with the support of myself, her mom, and others. I have to have confidence and just know in my heart that all of her virtues and all the wonderfulness that makes her, her, come with her. I believe her to be incorruptible."