"Game of Thrones" may be over, but winter is still coming.
That means the dreaded cold and flu season is right around the corner.
"A visit with a clinician has become increasingly common for upper respiratory symptoms since the COVID pandemic," Mark Fendrick, M.D., a general internist at the University of Michigan, who is based in Ann Arbor, Michigan, told Fox News Digital.
HAVE A COLD OR FLU? HERE'S HOW TO KNOW IF YOU CAN STILL WORK OUT: 'USE THE NECK CHECK'
"However, it is much more likely that cold symptoms will be self-limited and not require more than your favorite home remedy," added Fendrick, who has studied the common cold.
While there's no specific treatment for the common cold, there are some instances when antivirals are prescribed to treat the flu, the doctor noted.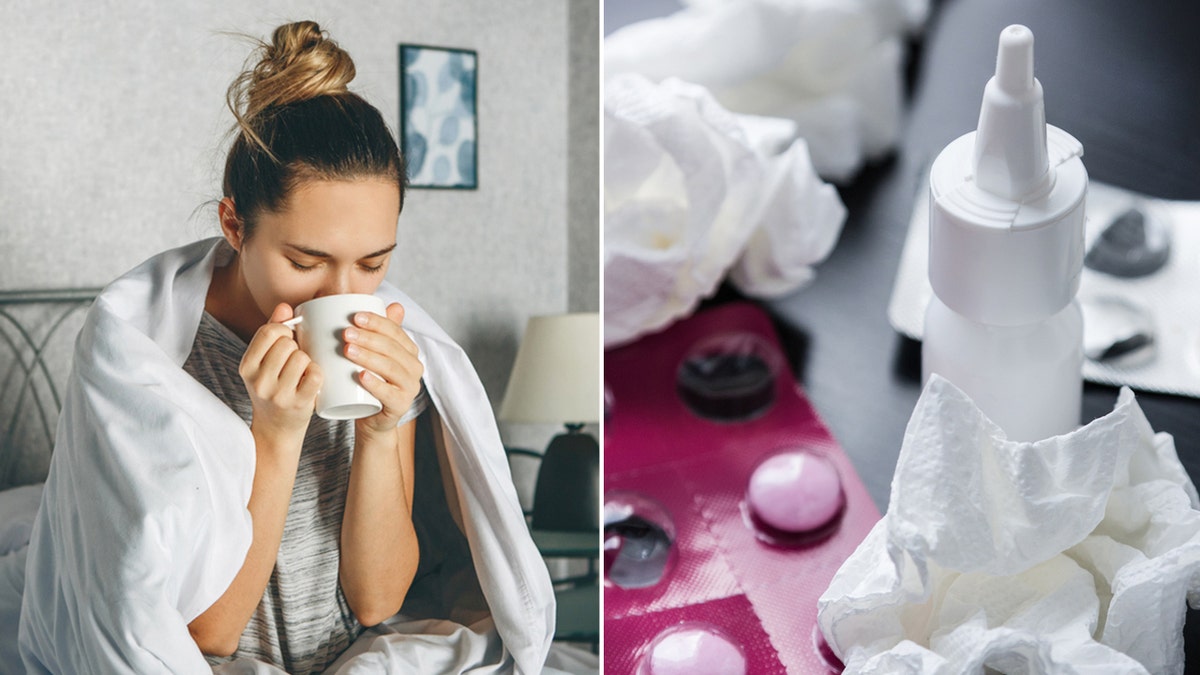 "Doctors can only prescribe recommended treatment for specific causes that are less common than the common cold, such as antivirals for influenza or COVID-19 or antibiotics for bacterial infections such as strep throat," Fendrick said.
FLU PREVENTION TIPS FROM FLORIDA'S SURGEON GENERAL: A 'DAY-TO-DAY' HEALTHY LIFESTYLE IS KEY
It's important to understand the signs and symptoms that should alert you to seek medical attention when you have a cold or the flu this winter season, he said.
Here's what to know.
Differences between cold and flu
The common cold can be caused by as many as 200 respiratory viruses, but the most prevalent is the rhinovirus, according to the Centers for Disease Control and Prevention (CDC) website.
The flu is caused by influenza viruses that generally infect the nose, throat and sometimes the lungs, per the CDC.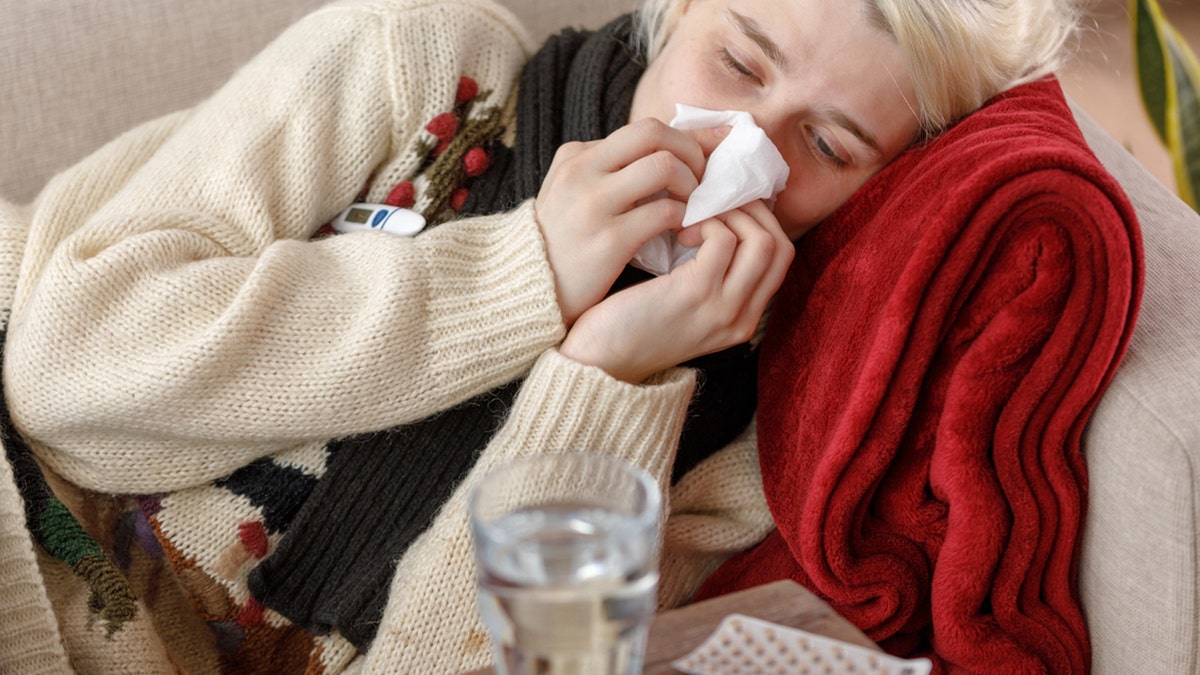 The cold and flu share many of the same symptoms, which means it can sometimes be difficult to tell the difference between the two conditions.
People are generally sicker with the flu, experts agree.
AFTER LOSING HER LEG TO THE FLU, VIRGINIA WOMAN URGES PEOPLE TO GET VACCINATED: 'DON'T WASTE TIME'
Flu symptoms are more intense and come on quicker than the common cold, which generally has milder symptoms.
"The cold and flu can sometimes be complicated by pneumonia, bacteremia and rarely even central nervous system involvement," Dr. James H. Conway, pediatric infectious disease physician and medical director of the immunization program at UW Health Kids in Madison, Wisconsin, told Fox News Digital.
Common symptoms
When respiratory viruses infect the nose, the body responds by making mucus to help clear out the viruses, according to the CDC.
SKELETONS FROM 1918 FLU PANDEMIC REVEAL CLUES ABOUT THOSE MOST LIKELY TO DIE, STUDY FINDS
People may develop nasal congestion, which is more common with colds.
They may also experience sneezing, coughing or a sore throat.
Over the next several days, the mucus may change color to white, yellow or green.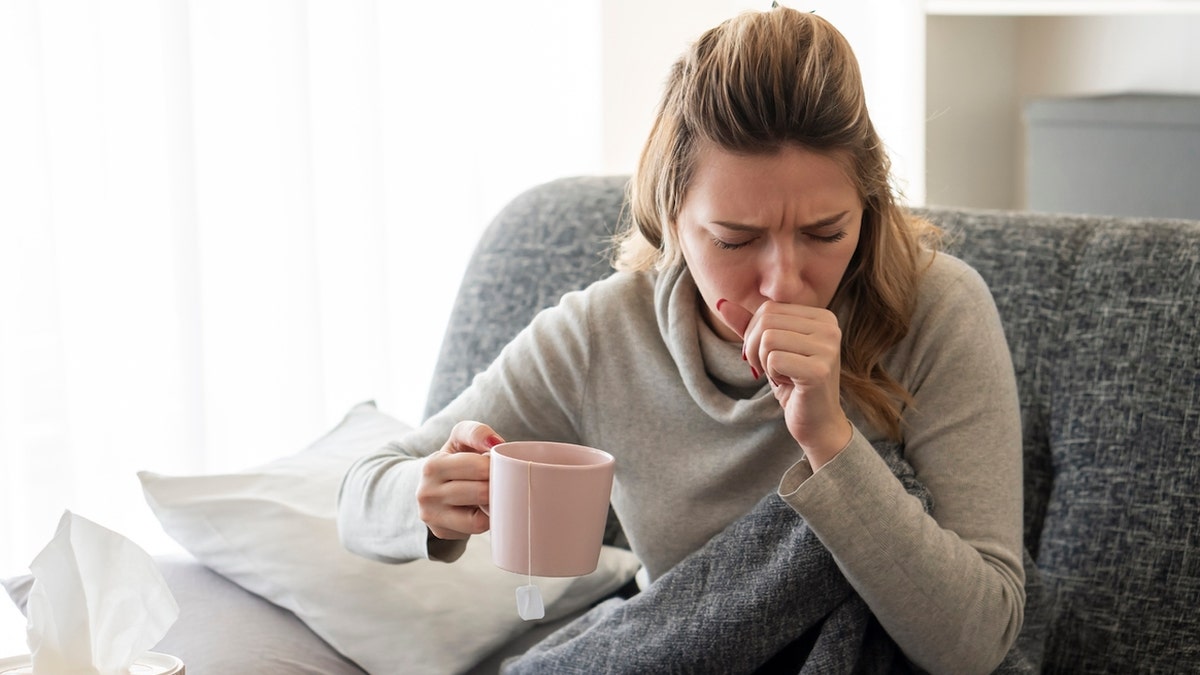 This color change is a natural progression of a cold, so antibiotics that fight bacteria are not typically prescribed, per the CDC.
Most people with colds don't develop a fever, so that symptom combined with headache and body aches could indicate influenza.
Symptoms from a cold usually peak within two to three days.
When to seek medical care
Conway recommends watching for symptoms that indicate a cold or flu may have turned into a more serious infection.
These may include higher fevers, he said, since most viral infections don't generally cause that symptom.
COVID-19, FLU AND RSV VACCINES ARE ALL AVAILABLE THIS FALL: SEE WHAT SOME DOCTORS RECOMMEND AND WHY
Other warning signs include shaking chills, fast or labored breathing, and any type of bad headache or confusion, he added.
"Any of these viral illnesses can also lead to ear infections or sinus infections," Conway said.
In those cases, fever with ear pain or facial pain is often seen.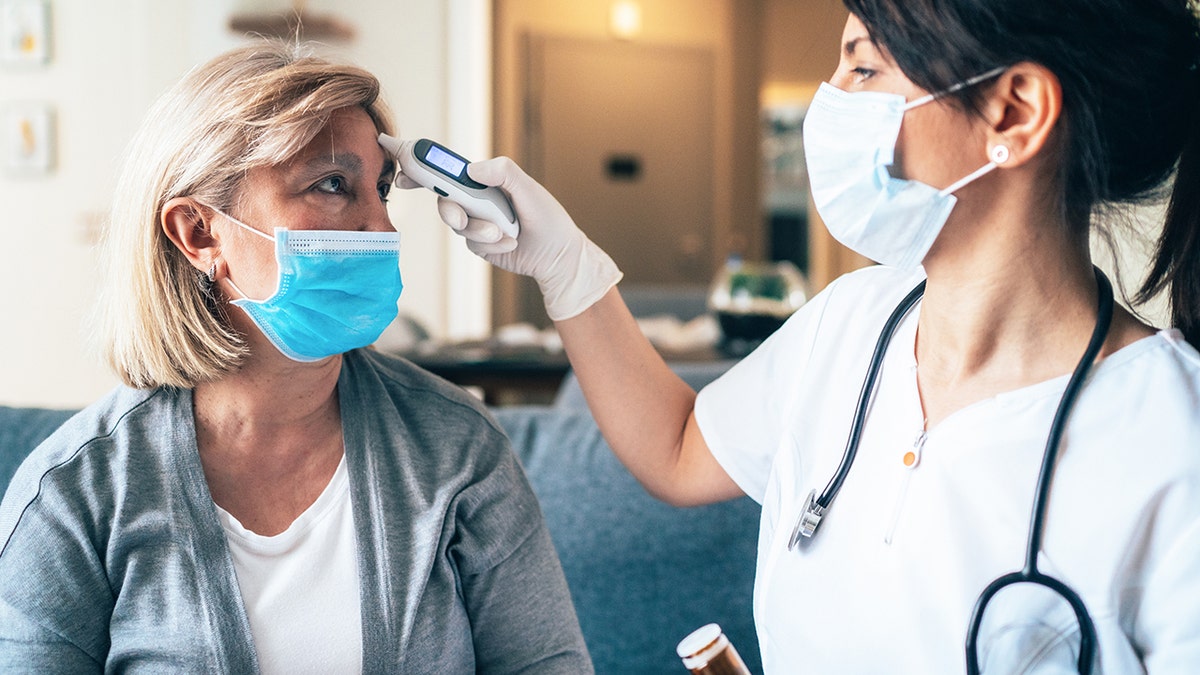 Most illnesses from a cold or the flu last fewer than 10 days; but if symptoms persist and a person hasn't gotten better by the end of that timeframe, it's important to see a health care professional, per the CDC.
STUFFY NOSE? COMMON OTC NASAL DECONGESTANTS WITH PHENYLEPHRINE DON'T WORK IN TABLET FORM, EXPERTS SAY
If you are unsure whether your symptoms are serious, always talk to your health care provider, either in person or via a virtual appointment.
"The increased availability of telemedicine provides an opportunity for many individuals to describe their symptoms and other important clinical information (such as the presence of fever) without an in-person visit, so their clinician can determine whether further evaluation of treatment is needed in most cases," Fendrick told Fox News Digital.
Do you need Tamiflu?
People who are at high risk of complications from the flu should contact their health care provider early in their illness to determine whether they should get a prescription for an antiviral medication like Tamiflu.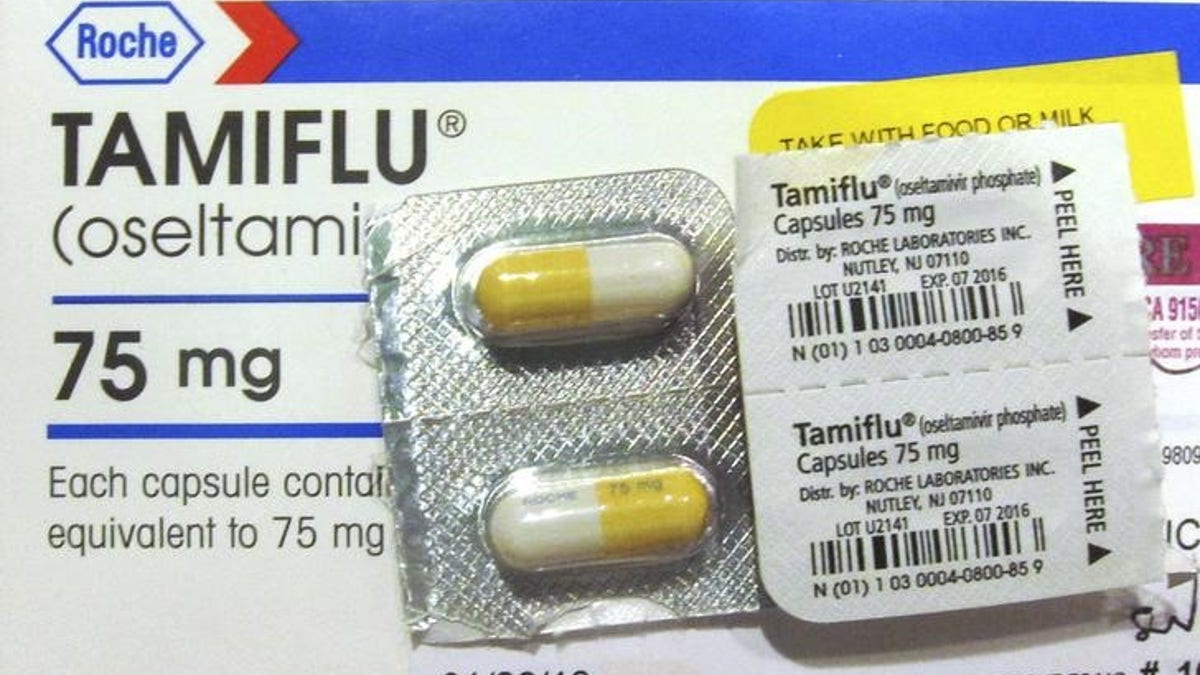 This includes those who are 65 and older, young children, pregnant women and those who have had asthma, diabetes, chronic kidney disease, heart disease or stroke.
Tamiflu can be prescribed within 48 hours of the start of the flu illness in people 2 weeks of age and older, according to the U.S. Food and Drug Administration (FDA).
CLICK HERE TO SIGN UP FOR OUR HEALTH NEWSLETTER
The oral antiviral medication reduces the duration of the flu by attacking the virus and preventing it from multiplying in the body, the FDA added.
Flu complications in children
Adults should carefully watch for warning signs in children with the flu, experts advise.
"In babies, it's trickier, so poor feeding is something else to watch for," Conway said.
Children with the flu may also start to experience breathing difficulties.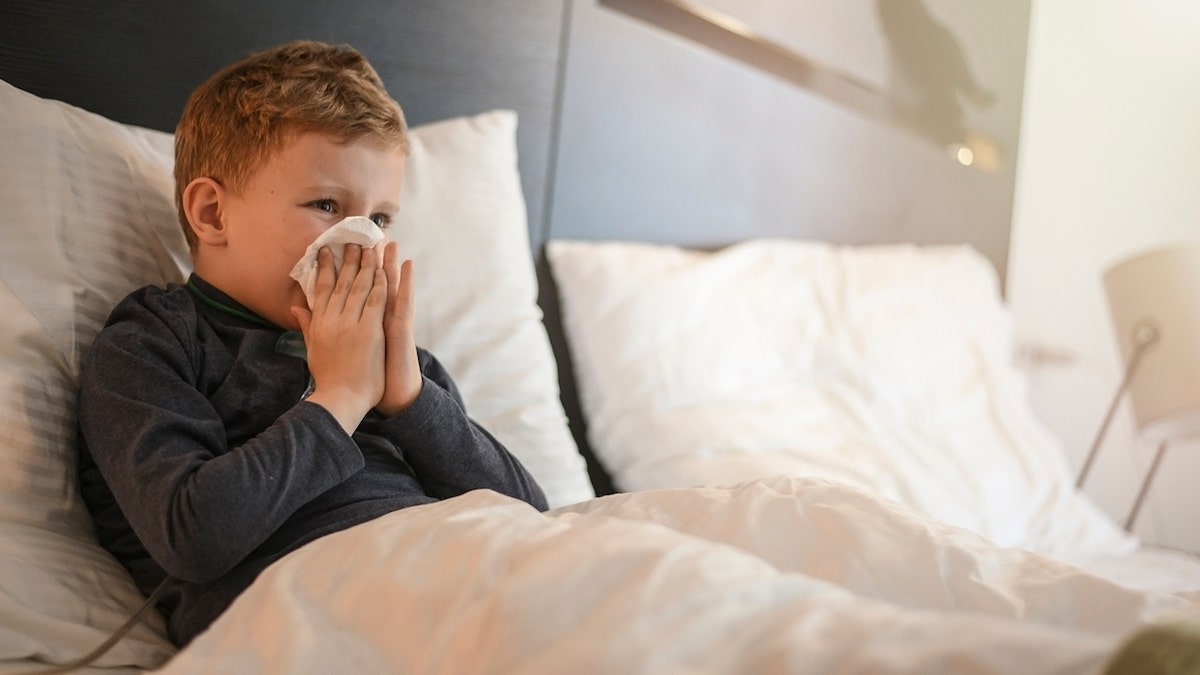 Parents should take a child to the doctor or emergency room right away if they notice the child's lips turning blue or the ribs pulling in with each breath.
Complaints of chest pain also warrant a visit, according to the CDC.
Dehydration is also common among children with the flu, so parents should seek medical attention if the child has not urinated for eight hours or has no tears when crying, the agency added.
CLICK HERE TO GET THE FOX NEWS APP
Other emergency warning signs are when young children become more fussy or drowsy than usual, or if they are not alert or interacting when awake, according to the CDC.
The keys to prevention, Conway stated, are getting flu vaccinations and having ill people stay home to prevent the spread.