FIRST ON FOX: The Christian prayer app Hallow will be partnering with Liam Neeson for its fifth annual "Pray25" Advent prayer challenge, the company announced on Monday, Nov. 20, sharing the news with Fox News Digital exclusively.
"Advent with C.S. Lewis," the four-week-long prayer series, will feature the works of author C.S. Lewis.
Neeson voices Aslan, a character in the film adaptations of Lewis' "The Chronicles of Narnia" books.
Neeson will lead the reflections alongside actor Jonathan Roumie and Sr. Miriam James Heidland, SOLT, starting on Monday, Dec. 4.
'HALLOW' PRAYER APP ACCOMPLISHED ITS GOAL DURING THE GOP DEBATE, COMPANY SAYS: 'PRAY WITH ME REAL QUICK'
Roumie is best known for playing Jesus Christ in the TV show "The Chosen." Heidland is a popular Catholic speaker, podcaster and author.
Advent begins this year on Sunday, Dec. 3. It's the liturgical season leading up to Christmas, and is viewed as a time of preparation and penance ahead of the birth of Jesus Christ.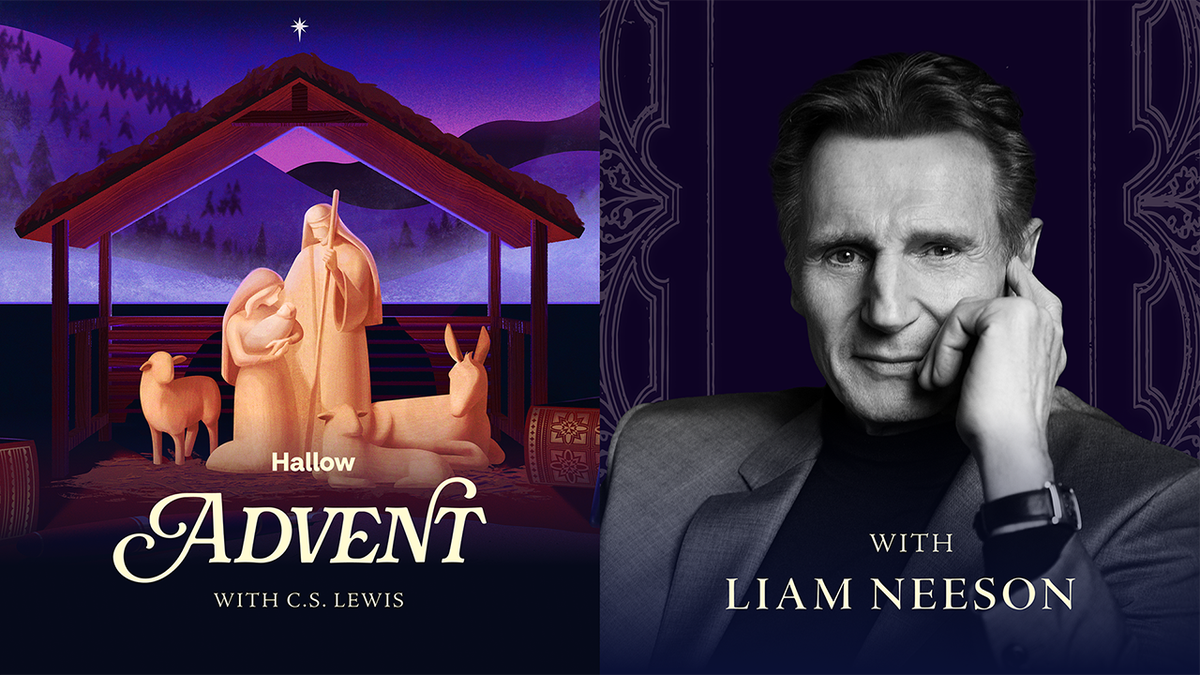 "I've partnered together with Hallow for this project to help guide folks through some beautiful meditations," said Neeson, adding that it was "an honor to journey through them with the community on the app."
Neeson said in a statement provided to Fox News Digital that he will "be going through meditations largely from C.S. Lewis," and that the program is "something I'm delighted to share with people."
CHRISTIAN APP HALLOW REACHES 100 MILLION PRAYER MARK, SERVES WIDE AUDIENCE OF BELIEVERS
"Advent with C.S. Lewis" will draw from various passages from the writings of Lewis.
It "seeks to help participants acknowledge the desires of their hearts and see how those desires point to far more and greater than what the world offers," said a statement from Hallow.
"I'm incredibly excited to partner with Liam Neeson and Sr. Miriam James for Hallow's Pray25 challenge this year," said Roumie. "The content is fantastic and will really impact people and help them find peace during this hectic time of year."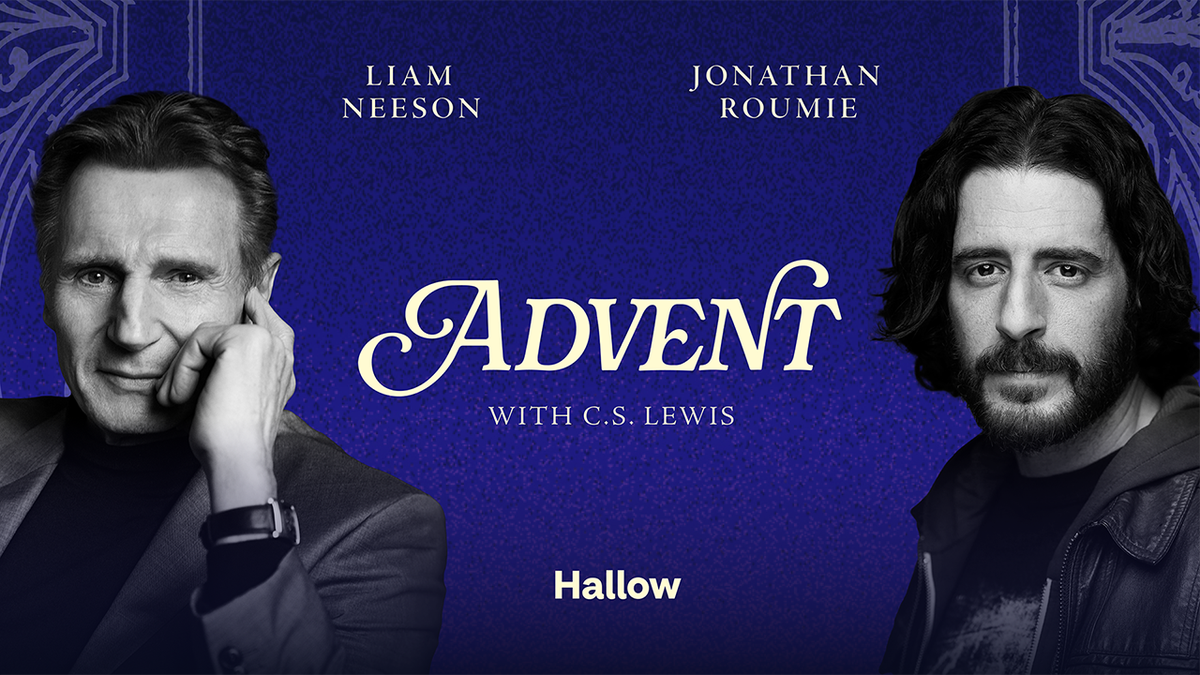 In addition to prayers and meditations led by Heidland, Neeson and Roumie, Pray25 participants will also have access to "traditional Christmas hymns from Andrea Bocelli and Matt Maher, Hallow Original Advent Lo-Fi, and more Advent and Christmas music," said the company.
CHRISTIAN PRAYER APP PARTNERS WITH COLLEGES TO OFFER 'EXTENSIVE LIBRARY OF PRAYER RESOURCES' TO THE FAITHFUL
Alex Jones, Hallow's CEO and co-founder, said producing a prayer series inspired by C.S. Lewis has been a longtime goal.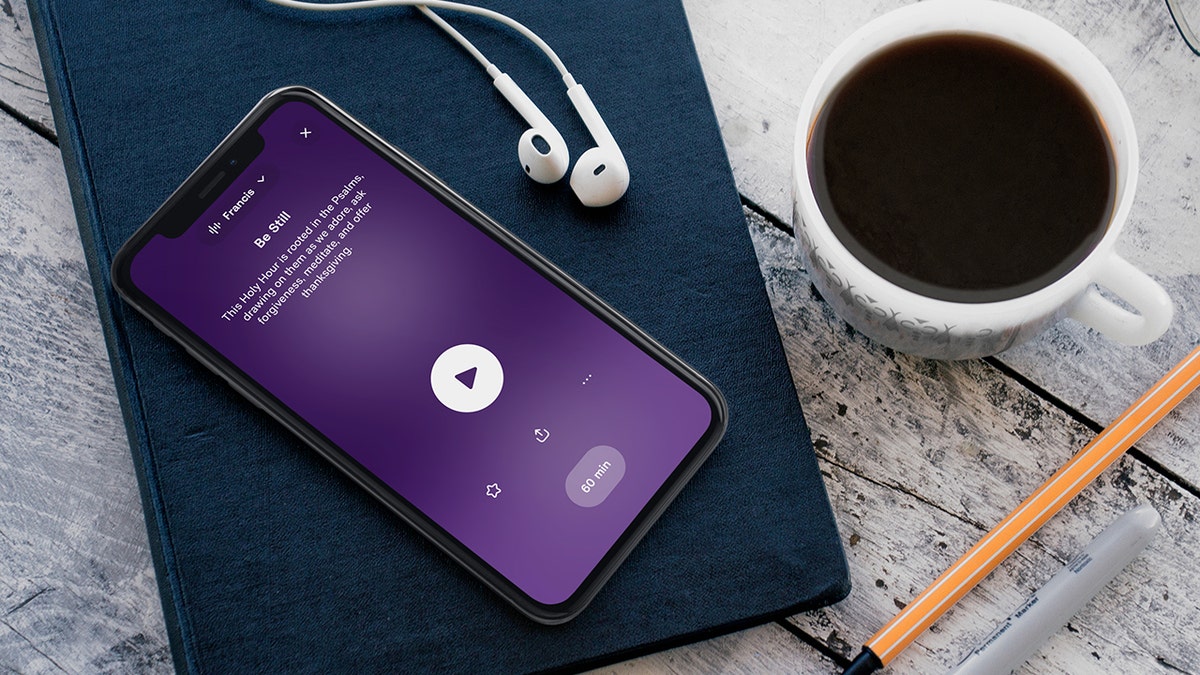 "It's always been a dream of ours to do a challenge with C.S. Lewis' incredible writings. They changed my own life and we're honored to be able to pray through them this Advent," said Jones to Fox News Digital.
"And I couldn't think of a more phenomenal voice to lead us through the writings than Liam's. He, Jonathan and Sr. Miriam do such a beautiful job bringing them to life."
"We believe that prayer is transformative."
Jones hopes that those who join in on Pray25 will provide a focus on God during the "busy season filled with distractions."
CLICK HERE TO SIGN UP FOR OUR LIFESTYLE NEWSLETTER
"We're so excited to help people pray this Advent," said Jones.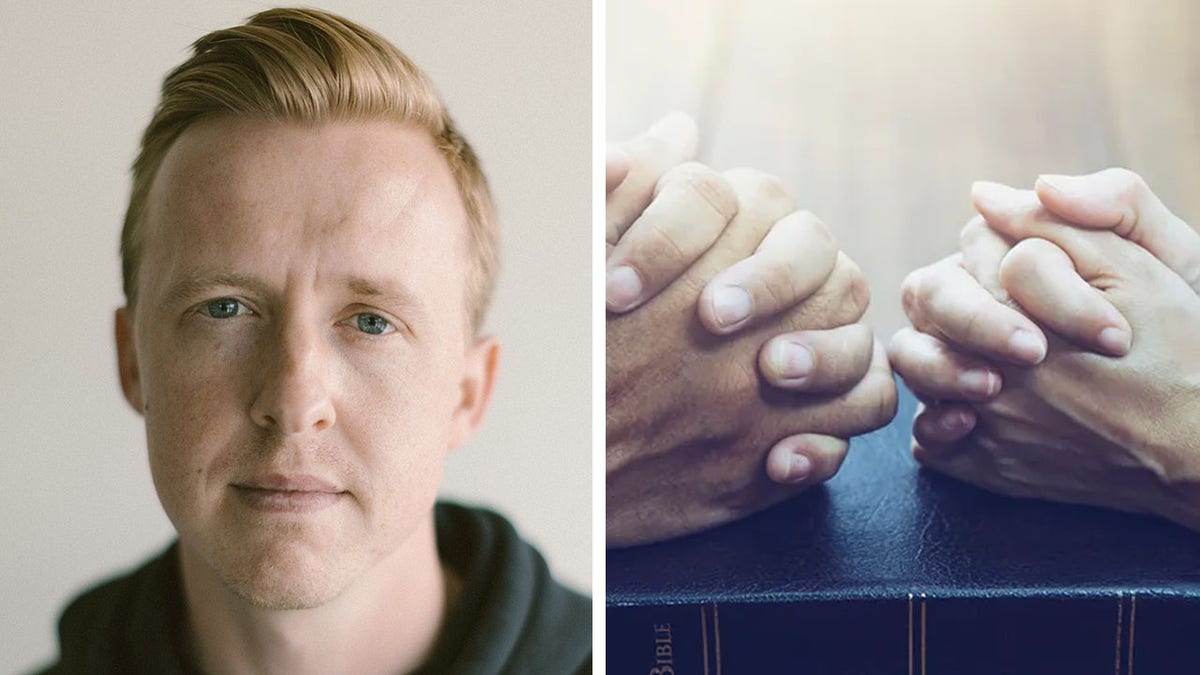 "We believe that prayer is transformative, and we are blessed to have partners like Liam Neeson and Jonathan Roumie to help folks prepare their hearts for Jesus," he added.
CLICK HERE TO GET THE FOX NEWS APP
Hallow is headquartered in Chicago.
As Jones says on the company's website, "We believe that if we let Him, God will hallow – meaning 'make holy' – our lives."
For more Lifestyle articles, visit www.foxnews.com/lifestyle