Veterans Day is observed on Nov. 11 each year.
The federal holiday is a day when Americans pay their respects and thank the millions of veterans who have served in the U.S. armed forces.
Veterans Day became a federal holiday in 1954.
GEORGE W. BUSH DURING WARRIOR BIKE RIDE IN TEXAS FOR AMERICA'S VETERANS: 'LUCKY TO HAVE THEM AS CITIZENS'
In October of that same year, President Eisenhower issued the first "Veterans Day Proclamation."
Below are nine numbers-based facts surrounding Veterans Day.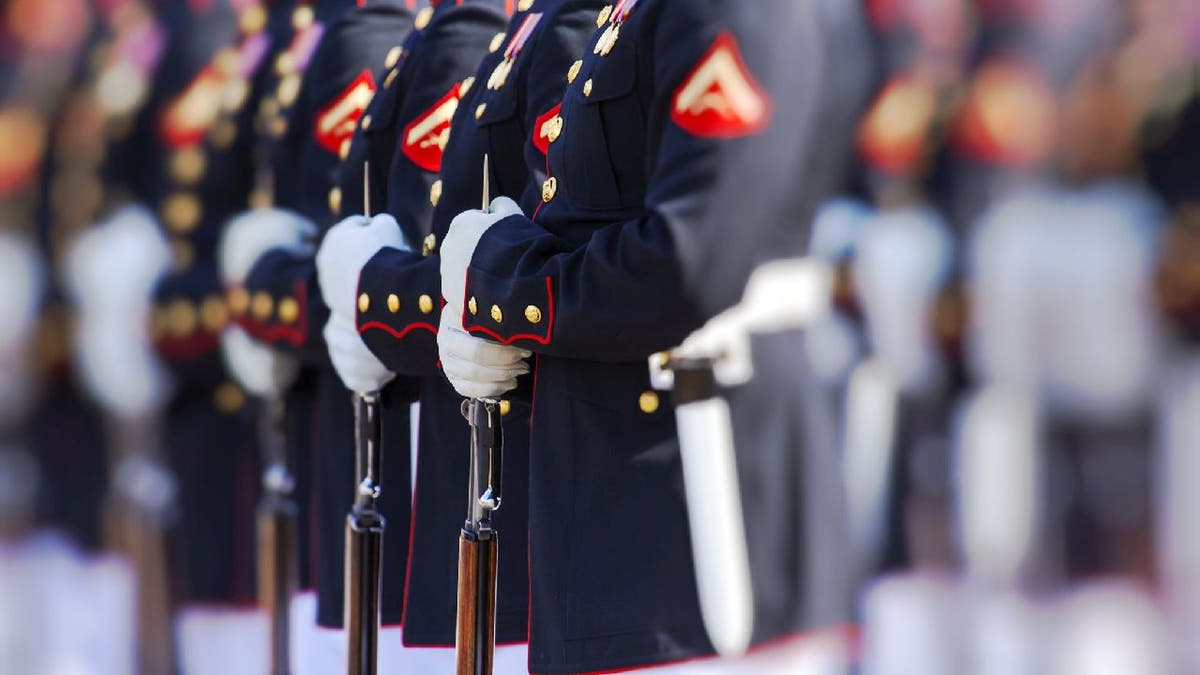 1919: Armistice Day was created
Before there was a Veterans Day, there was an Armistice Day.
President Wilson proclaimed Nov. 11 as the first commemoration of Armistice Day in 1919, according to the U.S. Department of Veterans Affairs.
The date of Armistice Day reportedly referenced the day World War I ended with the signing of an armistice on the Western Front on Nov. 11, 1918 at 11 a.m.
VETERANS DAY AND ITS HISTORY: 6 KEY FACTS TO KNOW
On the first Armistice Day, Wilson said, "To us in America, the reflections of Armistice Day will be filled with solemn pride in the heroism of those who died in the country's service and with gratitude for the victory, both because of the thing from which it has freed us and because of the opportunity it has given America to show her sympathy with peace and justice in the councils of the nations."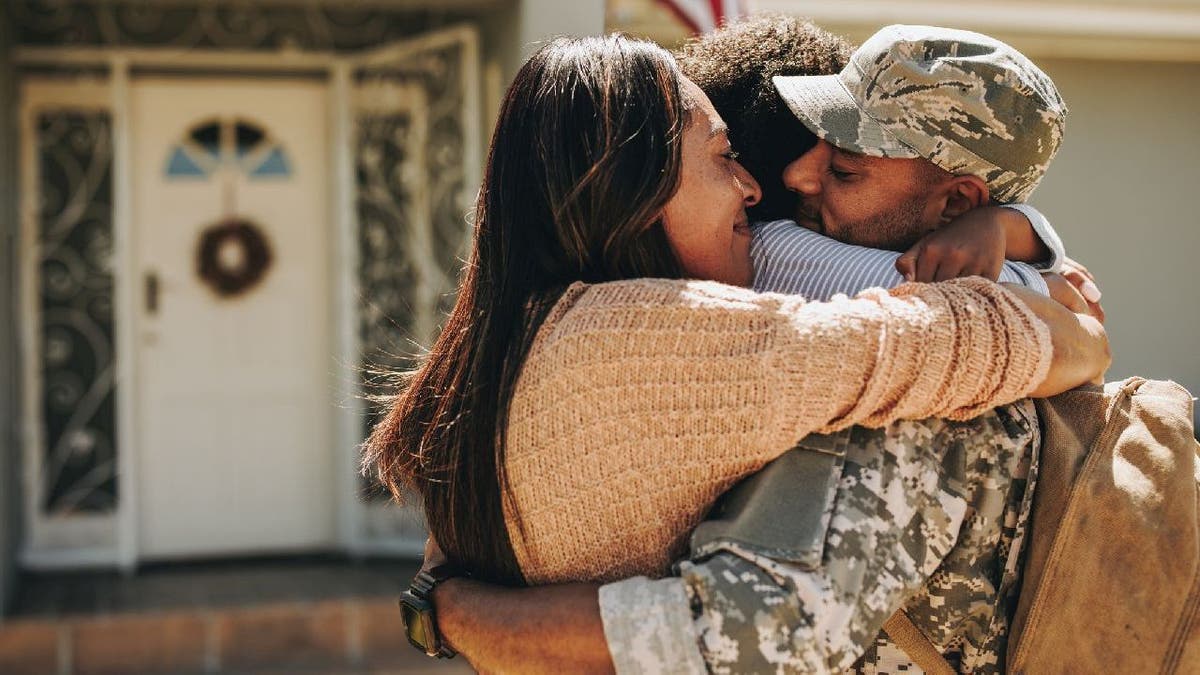 1954: Armistice Day was changed to Veterans Day?
Armistice Day was changed to Veterans Day by President Eisenhower in 1954, according to the Library of Congress.
The switch to Veterans Day was reportedly done to honor veterans of all U.S. wars.
1 of 11: There are 11 federal holidays — and Veterans Day is one of them?
Veterans Day is one of the 11 federal holidays recognized by the U.S. government.
It is the ninth federal holiday observed in a calendar year, according to a list published by the U.S. Department of Commerce's Office of Human Resources Management.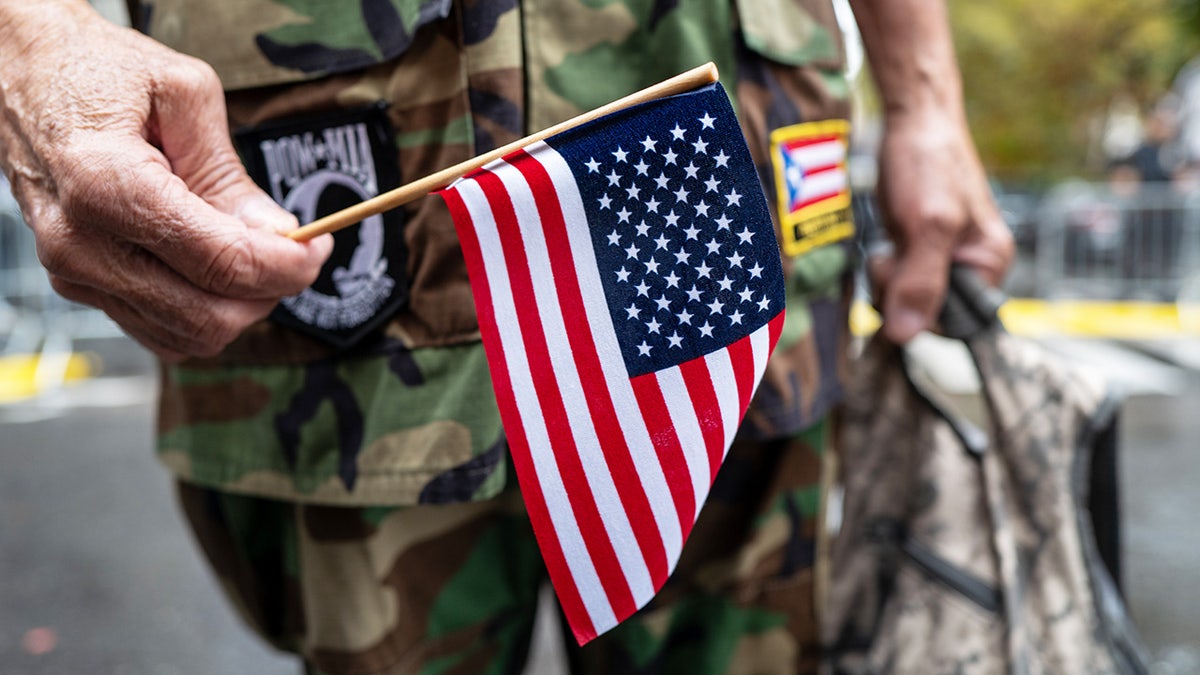 The other federal holidays are New Year's Day, Martin Luther King's Birthday, Washington's Birthday, Memorial Day, Juneteenth National Independence Day, Independence Day, Labor Day, Columbus Day, Thanksgiving Day and Christmas Day.
16.5 million: The number of veterans in the United States??
In 2021, there were 16.5 million veterans in the U.S., according to the U.S. Census Bureau.
Of those, there were 1.7 million female veterans, according to the source.
VETERANS DAY VS MEMORIAL DAY: WHAT'S THE DIFFERENCE?
The final permanent exhibit of the National WWII Museum in New Orleans was finished and introduced to the public on November 3, 2023. On this day, 44 WWII Veterans attended the event to see the final pavilion dedicated to their sacrifices.
1.3 million: The number of active-duty service members in the United States?
Some 1.3 million active-duty service members make up the U.S. armed forces (Army, Navy, Marine Corps, Air Force, Coast Guard and Space Force), according to the U.S. Department of Defense's Federal Register, an official journal of the federal government.
In order to become an active duty service member, you need to graduate from high school or receive a GED, take a placement exam, a physical exam and enter into basic training. The alternative to joining a branch of the U.S. military is to earn a college degree from one of the five military academies.
VETERANS DAY IS NOT ALWAYS EASY FOR OUR HEROES – HERE'S WHAT TO SAY AND DO
The academies include the U.S. Military Academy (USMA) or West Point in West Point, New York; the U.S. Naval Academy (USNA) in Annapolis, Maryland; the U.S. Air Force Academy (USAFA) in Colorado Springs, Colorado; the U.S. Coast Guard Academy (USCGA) in New London, Connecticut; and the U.S. Merchant Marine Academy (USMMA) in Kings Point, New York.
825K: The number of service members in National Guard and Reserve
The Department of Defense has 825,000 National Guard and Reserve service members who can be called on in case of emergency.
The National Guard is stationed all across the United States, and territories, making it easy for military personnel to remain close to home while serving. There are over 2,000 National Guard units stationed in nearly 3,000 communities.
As for the Army Reserve, reservists are also typically stationed near their homes. Soldiers can serve in the Air Force Reserve, Army Reserve, Navy Reserve or the Marine Corps Reserve.
Part-time National Guard and Reserve soldiers do not live on base.
16,000: The number of military and civilian personnel in the Space Force
The Pentagon's U.S. Space Force is the newest branch of the U.S. military and was established 2019.
Upon organization, the Space Force's intention was to stand up three squadrons in Delta 7, a threat analysis squadron, a targeting squadron and a PED squadron.
The purposes of each squadron vary, but each captures diverse forms of intel from potential threats.
30,000: The number of service members in the Coast Guard
The Coast Guard is the branch of the military that acts under the Navy during times of war. The Coast Guard was established in 1790, but the Navy was not established until 1798, making the guard eight years older.
The Coast Guard is the only military branch that is part of the Department of Homeland Security.
One of the guard's responsibility is search and rescue missions, such as in the case of the missing Titanic submarine in 2023.
Service members typically serve a full eight years before retiring from the guard.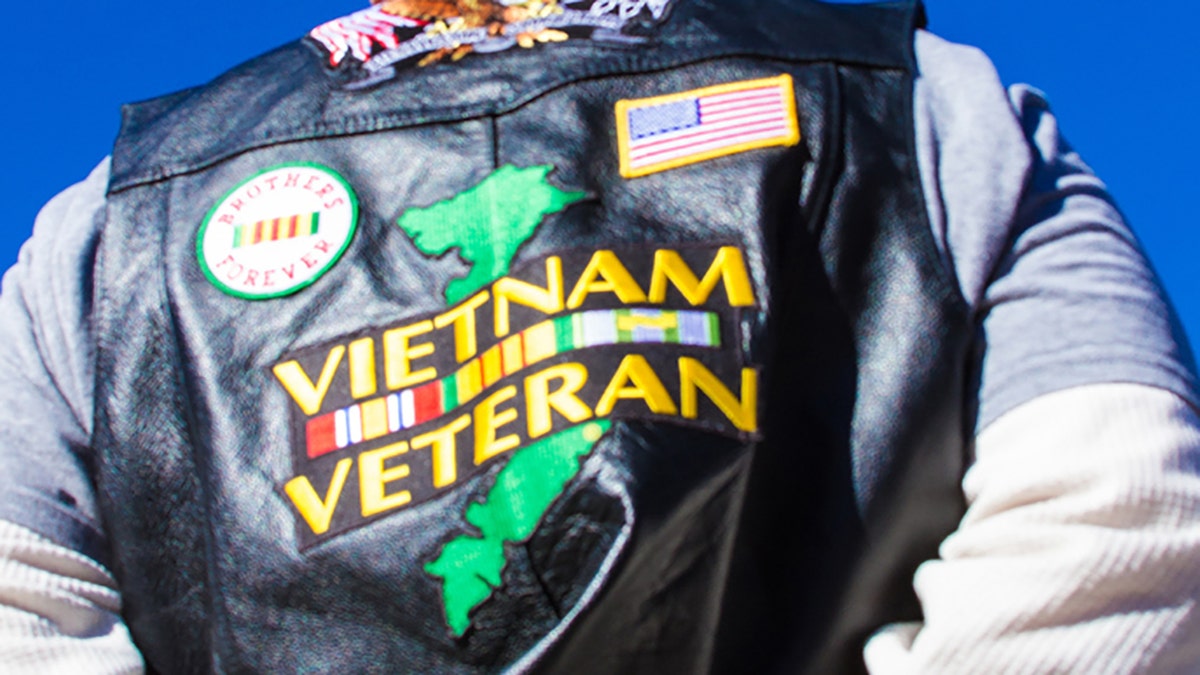 8.1 million: The number of veterans who are 65 and older
The U.S. Census Bureau indicates there are 8.1 million veterans who are over the age of 65. This makes up nearly half of all veterans throughout the country.
Though there are still many living veterans from World War II, the service members from the second war are aged 90 and over. Some have already celebrated 100th birthdays.
WWII veteran and German POW, Wally King, born in rural Ohio, was shot down over Germany in April 1945 just as the war was ending.
He turned 100 on Oct. 31, 2023.
CLICK HERE TO SIGN UP FOR OUR LIFESTYLE NEWSLETTER
"I got hit by a light ground fire somewhere near the Russian front between the two armies and the plane caught on fire, which caused me to bail out," he told Fox News Digital in mid-October.
119,550: The number of living veterans who served in World War II
Of the 16.1 million Americans who served in World War II, there are 119,550 veterans alive today, according to statistics from the U.S. Department of Veterans Affairs.
U.S. WWII Veterans are still making waves in the news, too. In May 2023, Fred Taylor, a 101-year-old veteran walked at a college graduation ceremony 80 years after he graduated to finally receive his diploma.
"I have no regrets about going into the service," he told Fox News Digital at the time. "I really enjoyed flying. My only regret is missing my graduation ceremony, as you normally would end your senior year."
And WWII Veteran Gladys Hughes previously told Fox News Digital via email, "When someone says to me, 'Thank you for your service,' I want to shout out to them, 'Thank you for caring!'"
CLICK HERE TO GET THE FOX NEWS APP
3: The number of U.S. states that have a million or more veterans?
There are three U.S. states that are home to over one million veterans: Texas, Florida and California.
In Texas, there are over 1.4 million veterans and in Florida, there are over 1.3 million. There are also over 1.3 million veterans living in California, but over 10,000 fewer than in Florida.
Pennsylvania, Virginia, Ohio, North Carolina and New York all have over 600,000 American veterans living in each state.
Cortney Moore contributed reporting.
For more Lifestyle articles, visit www.foxnews.com/lifestyle.