Rapper Cardi B called out New York Mayor Eric Adams in a livestream posted to social media over recent budget cuts in New York City and said crime and sanitation problems were only going to get worse.
"What's going to happen to my nieces, what's going to happen to my nephews, what's going to happen to my cousins, my aunts, my friends that's living in the hood," Cardi B said.
"I'm from the Bronx, I don't want to see my s--- affected," she said, according to reports after the video went viral over the weekend.
New York City announced Thursday that it would be slashing police and education budgets as it struggles to deal with the migrant crisis.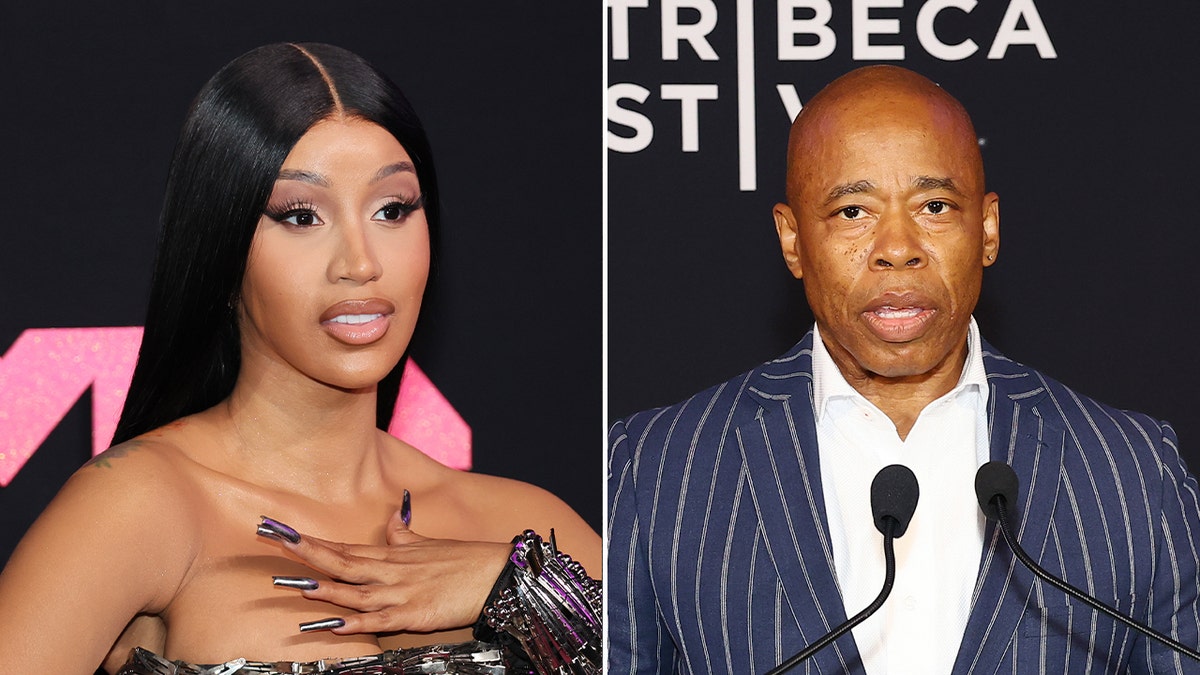 AXELROD'S DIRE ASSESSMENT OF BIDEN RE-ELECTION CHANCES PROMPTS CNN'S BLITZER TO ASK: 'SHOULD HE DROP OUT?'
The New York Police Department will freeze hiring to bring numbers below 30,000 by the end of fiscal year 2025 from over 33,000. There will also be deep cuts to education, including the universal pre-kindergarten program, and sanitation.
Adams, a Democrat who took office last year, announced a $110.5 billion budget, saying cuts across all agencies were necessary with the city having spent $1.45 billion in fiscal 2023 on the migrant crisis and nearly $11 billion expected to be spent in 2024 and 2025.
"To balance the budget as the law requires, every city agency dug into their own budget to find savings, with minimal disruption to services," he said in a statement.
"Crimes are gonna go through the roof because there is a police safety budget cut and on top of that there's a sanitation f------ budget cut so that means we're gonna be drowning in rats," Cardi B said.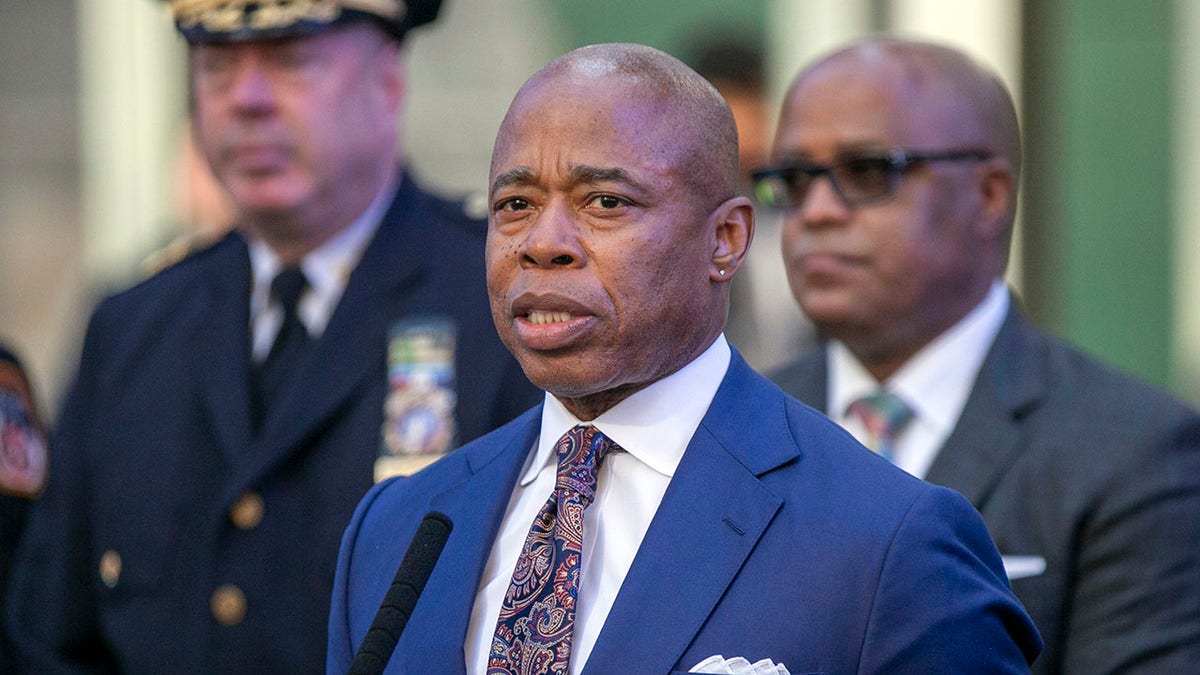 SANITATION OFFICIALS TRY TO ERASE NEW YORK'S 'TRASH CITY' REPUTATION WITH NEW RULES TO 'SEND RATS PACKING'
"Everybody be like 'New York is dirty,' and it is dirty, and we're going to get even dirtier with the f-----g budget cut."
The rapper also said she wouldn't endorse another aspiring president ever again. Cardi B backed President Biden in the 2020 election.
"I'm not endorsing no f------ president no more," she said, noting that as New York City was facing budget cuts, "Joe Biden's talking about, 'Yeah, we can fund two wars.'"
Cardi B interviewed Biden, the presumptive Democratic nominee at the time, in 2020 for Elle Magazine.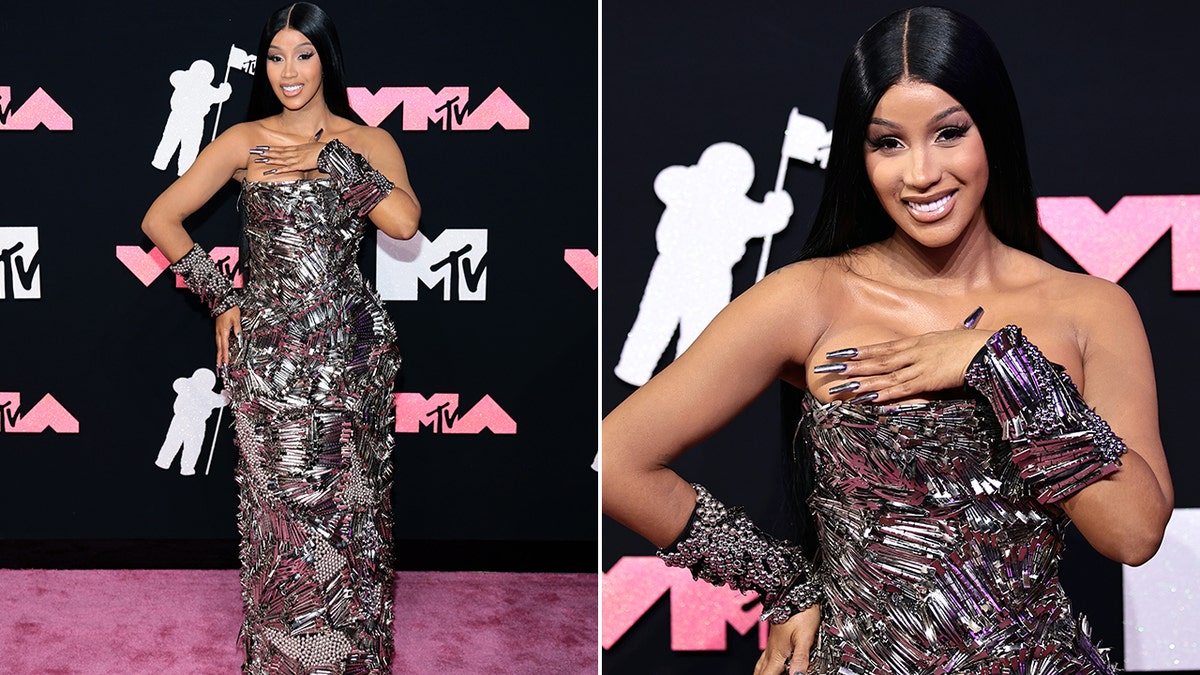 CLICK HERE TO GET THE FOX NEWS APP
Fox News' Adam Shaw contributed to this report.
For more Culture, Media, Education, Opinion, and channel coverage, visit foxnews.com/media.