A Maryland teachers union has been raking in cash as students face steep learning loss over the last decade, a new report shows.
"It's abysmal," Denisha Allen, founder of Black Minds Matter, a Black student advocacy group, told Fox News. "The kids are graduating from high school not knowing how to read. They're being shipped directly into the criminal justice system."
"It's disheartening, especially when there's an organization that's supposed to be co-created to implement strategies to increase education opportunities," Allen continued. "However, that's not being done."
NEW REPORT SHOWS A MARYLAND TEACHERS UNION IS RAKING IN CASH WHILE STUDENTS STRUGGLE. WATCH:
WATCH MORE FOX NEWS DIGITAL ORIGINALS HERE
The Maryland State Education Association is one of the state's largest teachers' unions with a mission of elevating the "quality of public education for all students," according to its website.
But as the teachers union giant raked in millions over the last decade, test scores across Maryland have plummeted, FOX45's Project Baltimore report found.
"They're profiting off of our kids," Allen said. "They're profiting off of the dismal outcomes."
MSEA's revenue grew 34% between 2013 and 2022, FOX45's Project Baltimore found. In 2013, the teachers union giant had $19.8 million in revenue that grew to a record-high of $26.5 million in 2022 and the union's assets tripled, according to the report.
Meanwhile, federal test scores have taken a nosedive, FOX45 reported. In 2013, Maryland fourth-graders were outperforming the national average in reading and math scores, but in 2022 they plunged below the U.S. average in both categories, according to federal data.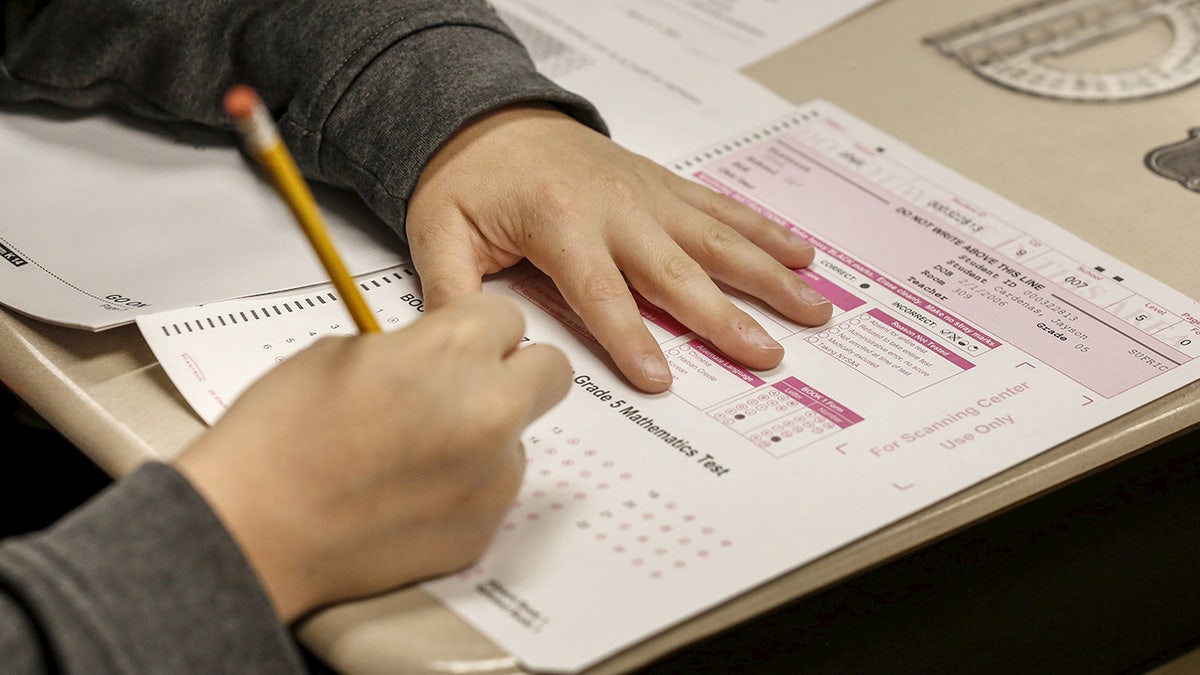 'CLEARLY A COVER-UP': BALTIMORE PARENTS FIGHT BACK AGAINST CITY SCHOOLS AFTER RAPID ACADEMIC DECLINE
"You have to think where the corruption lies. They constantly come out, the teachers union, saying that they do not support school choice. They don't support increasing education opportunities for students. This is a special interest group that's trying to bring our students down."
Fourth-grade math students had an average score of 245 in 2013 that dropped to 229 in 2022, the report found. Reading scores went from 232 in 2013, one of the highest scores in the nation, then plummeted to 212 in the same time period. More recently, FOX45's Project Baltimore broke the news that 23 local schools reported zero students proficient in math.
"We've seen in Baltimore time and time again that the kids are not doing great," Allen told Fox News.
The union is "being money hungry without actually putting out the results that we're supposed to be putting out," Allen said. "I would categorize it as a system of complacency."
BALTIMORE PARENTS TERRIFIED OF 'SCHOOL-TO-GRAVE PIPELINE' AS VIOLENCE WORSENS:
'THIS SYSTEM IS FAILING': WHY THIS BALTIMORE TEACHER LEFT HER JOB TO HOME-SCHOOL HER YOUNGEST SON
In recent years, Baltimore City Public Schools have posted dismal academic results. In 2022, they sported the lowest graduation rate in Maryland, while 77% of students at one high school could read at only an elementary or kindergarten level.
"More money has not increased education outcomes for students in the state and especially in Baltimore City schools," she continued. "That's where I'd really like to focus because there are some parts of Maryland where the education outcomes are decent for kids, but that's not the case in Baltimore."
Baltimore City Public Schools also have one of the largest education budgets in the country at $1.62 billion a year. But all that money — approximately $21,600 per student — isn't adding up to better outcomes.
"When we don't hold public schools accountable for educating our kids, we're just setting them up for failure," Allen said. "We have to hold them accountable."
'CLEARLY A COVER-UP': BALTIMORE PARENTS PUSH FOR INVESTIGATION OF CITY SCHOOLS
Anirban Basu, an economist and former member of the Baltimore City School Board, told FOX45 Baltimore that "unions do not exist to profit-maximize."
"If the union in particular, the teachers unions, for instance, are elevating adults over children, then they're not the force for good that they are supposed to be, given their federal mandate, their organizational mission," Basu said.
CLICK HERE TO GET THE FOX NEWS APP
Allen told Fox News all relevant parties need to be held accountable for the state's education failures.
"We've seen an uptick in funds that the teachers unions have gotten and the downtick in student outcomes," Allen said. "The legislature should ensure that the money is going in and funding this union is not being taken from the public school coffers."
MSEA did not immediately respond to Fox News' request for comment.
For more Culture, Media, Education, Opinion and channel coverage, visit foxnews.com/media.
Hannah Ray Lambert contributed to this report.