A Corvette crashed and burst apart in Florida on Saturday morning during a suspected street race that seriously injured the driver, according to authorities and a local report.
Fire personnel responded just before 8:30 a.m. to a report of a vehicle crash at the intersection of State Highway 200 and SW 80th Street and found the white Corvette smashed "in pieces," Marion County Fire Rescue said.
The car had careened off the road and clipped a power pole before breaking apart, according to witness reports. Fire officials said that downed power lines temporarily closed the highway.
The driver of the Corvette was declared a "Trauma Alert" and rushed to a local hospital. The driver was the sole occupant of the vehicle.
INVESTIGATION INTO CHICAGO TRAIN CRASH ONGOING AS SERVICE REMAINS SUSPENDED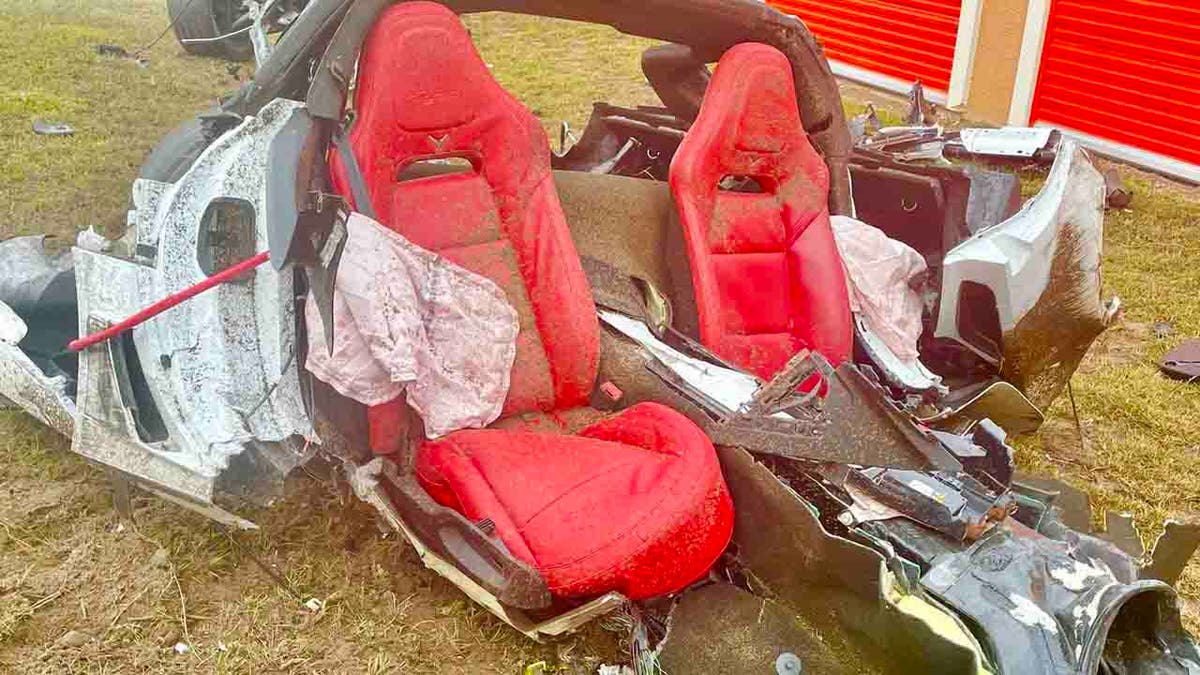 Florida Highway Patrol said the cause of the crash is suspected to be street racing, the Ocala Star Banner reported.
The Corvette and a silver Ford Mustang were believed to have been racing westbound on the highway when the Mustang cut off the Corvette, causing the Corvette to swerve and strike another car, troopers told the newspaper.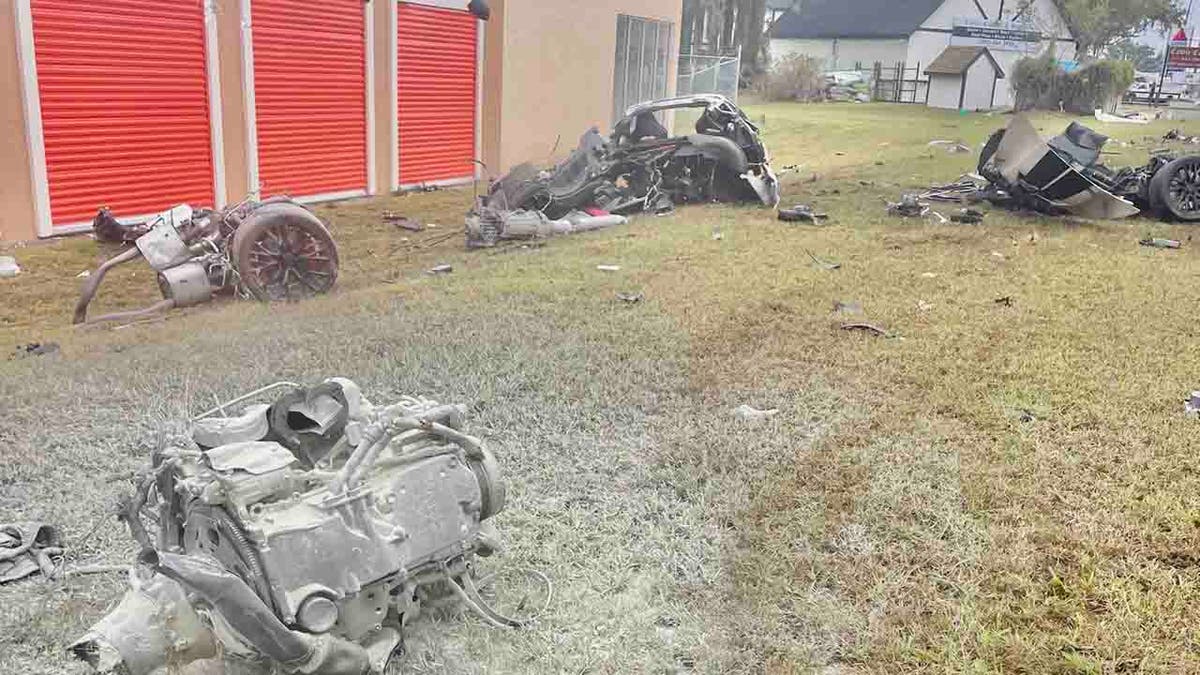 After striking the other car, troopers said the Corvette smashed through the power pole and hit a tree. The Corvette was ripped into at least four major pieces and the driver was ejected 154 feet from the wreck.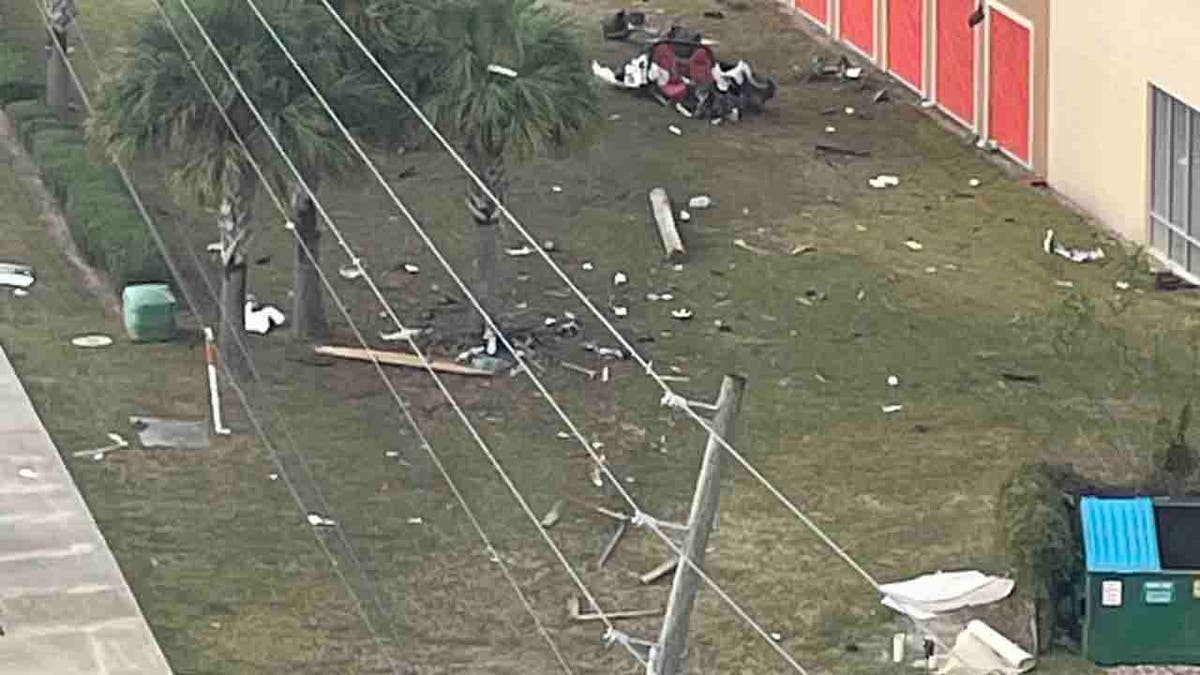 2 MEN RESCUED FROM SINKING BOAT IN FLORIDA WATERWAY AMID HARSH WEATHER: POLICE
No update on the Corvette driver's injuries was immediately available.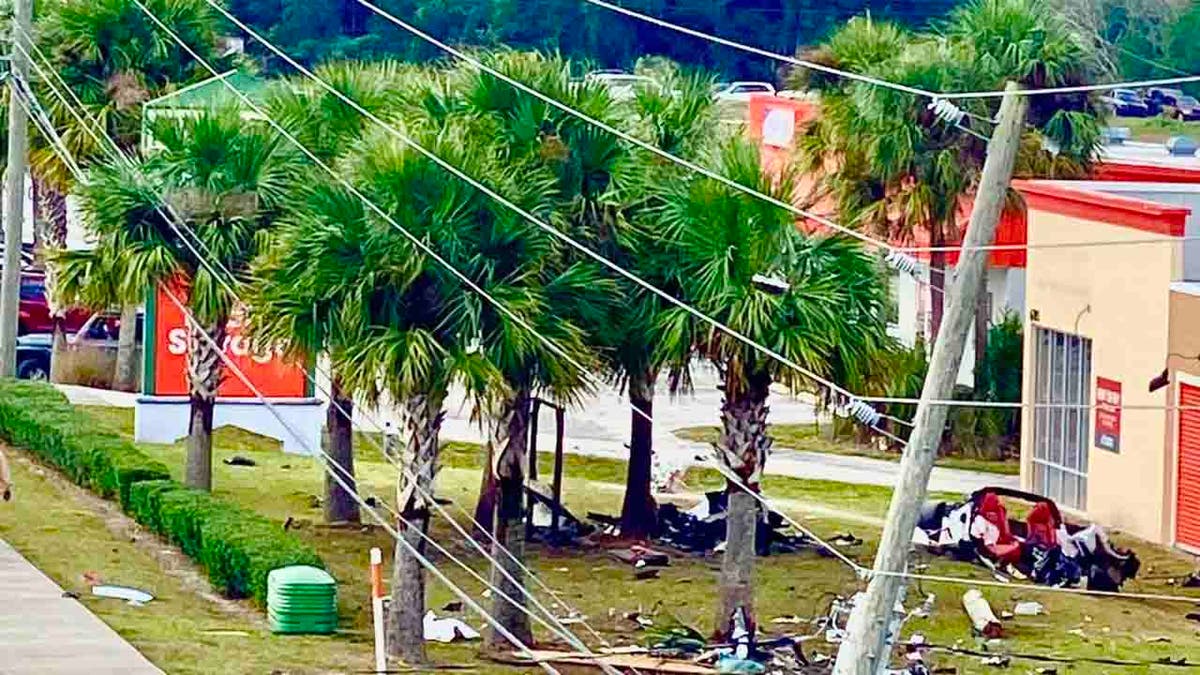 Troopers have asked the public for help in identifying the driver of the Ford Mustang in connection with the crash.
The Mustang driver was described as a White male with a neatly kept beard and two tattoos on his right forearm. He is believed to stand between 5 feet, 8 inches and 6 feet tall and weigh between 225 and 250 pounds.